いつ治療をすべきか正確に知るのに、既に4歳から歯科整形外科的スクリーニングが役に立ちます。(DGKFOの見解もご覧下さい)。
あなたとお子様のご来院をお待ちしています。
お気軽にお立ち寄りください。
ご来院後、まず十分時間をとってお悩みの点、ご希望などお尋ねいたします。丁寧に検査をし、検査結果を分析後患者さん個人の前提条件、ご希望に合った矯正治療方法をご提案いたします。
正確な診察・分析後、あなたの状態・必要に応じてどういった歯科整形外科的アプローチをするか調整します。
完全デジタル方式の低線量レントゲンや解像度の高いデジタルカメラの技術、コンピューターによるデーター分析ならびに治療シミュレーションなど最新のテクノロジーによって、あなたに最も医学的に効果的な治療コンセプトをご提供できます。
詳細かつ丁寧にカウンセリングし、患者さんご自身の十分なご理解・納得をいただくことが、満足の行く結果を出す大前提となります。
多くの場合治療は短期間で快適です。
そして私達は一貫して、見た目の美しさと機能性を上げることを目標としています。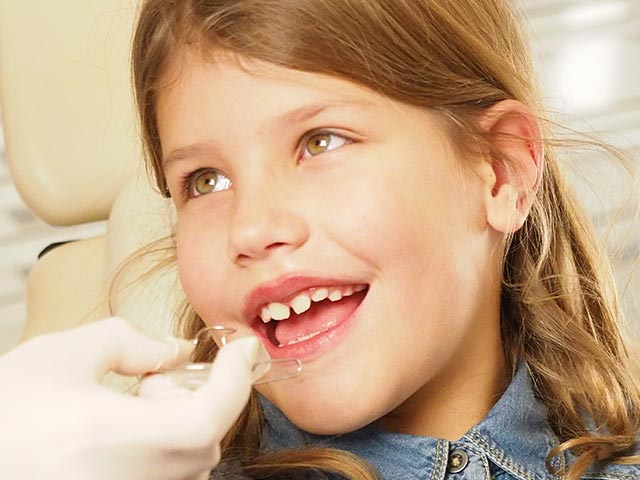 Removable appliances
We offer several removable braces such as bionators, activators, active plates, Fränkel functional appliances, and stimulating plates.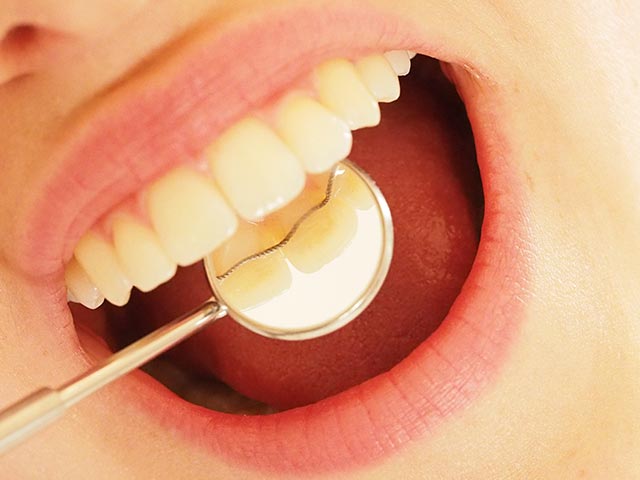 RETAINER
Following the orthodontic treatment, a small titanium wire will be fixed at the inside of your lower anterior teeth to prevent any relapse. Even if the third molars have been removed, crowding may otherwise occur, especially in the lower anterior region.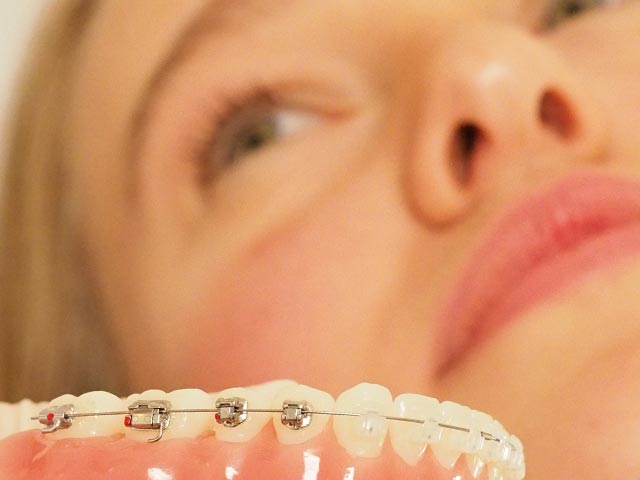 Fixed braces
Complex malpositions of teeth are most commonly treated by using fixed brackets and wires.
You can choose from metal brackets, ceramic brackets, self-ligating brackets and invisible lingual brackets, whichever is best suited for you.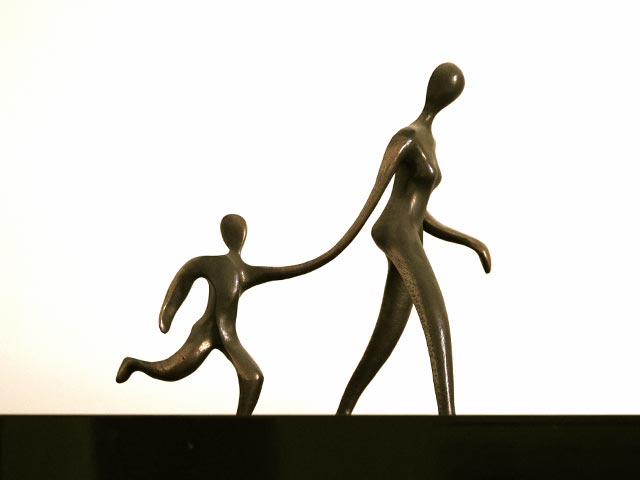 Anchorage
In certain cases we need to apply an additional anchor when moving the teeth. Headgears are more or less history. Nowadays we use devices that are invisible and compliance-free such as the Distal jet, Quadhelix or miniscrews. In the latter case, we cooperate with the orthodontic department of the University hospital Düsseldorf.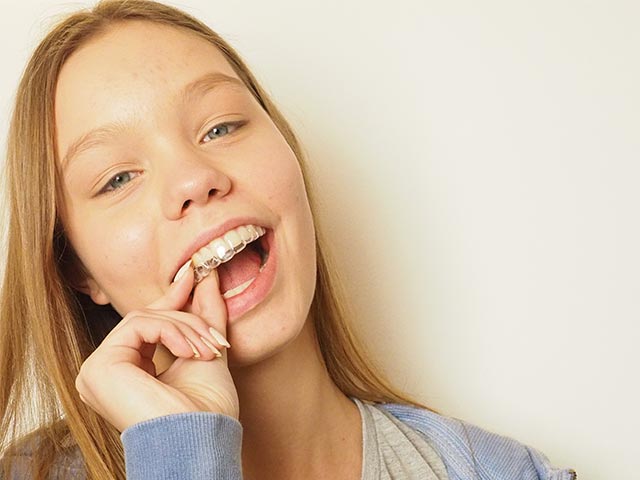 Clear aligners, e.g. インビザラインティーン
This modern appliance is removable and nearly invisible. It has been developed especially for teenagers, who want to follow an active lifestyle without restrictions and without visible metal or wires. The teen aligners use the same technology as the adult aligners, and can be taken out for brushing the teeth, eating and so on. They are especially suited when spending some time abroad!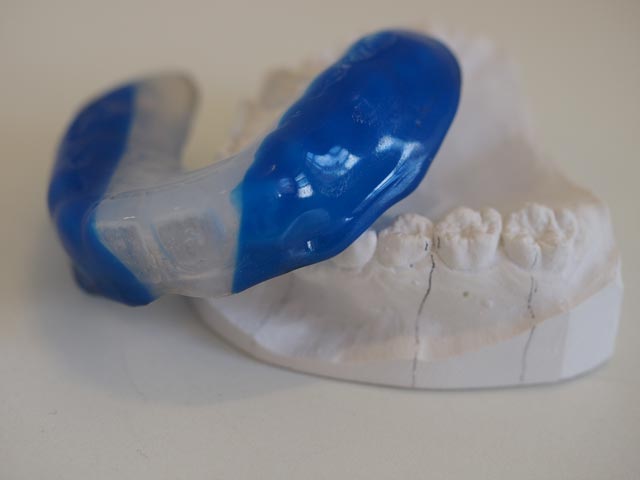 Mouthguard for sports
We offer a special protective mouthguard, which is manufactured in our dental lab and fits perfectly, even if you wear braces.
Why do I have to wear a removable retainer after my braces have been taken off?
Especially within the first months after treatment, the jaw bone has to consolidate. Therefore you need to wear the retainer day and night, if possible. After a couple of months you may wear it only at night.
Why do I need to see a speech therapist?
It is possible that your tongue has a functional problem, and instead of lying at the palate it pushes against your front teeth. A speech therapist shows you how to achieve the correct tongue position.
What is the fixed retainer for and how long does it remain?
…to prevent the anterior teeth  from moving again, as they are likely to revert back into the original malposition, especially in the lower anterior region. The longer you wear the fixed retainer, the better.
Why do I have crooked teeth and tooth gaps?
There are many reasons for malpositioned teeth. Sometimes your jaw is too narrow and your teeth are too big or vice versa. Certain tooth positions or missing teeth may also be inherited. In many cases form follows function, as for example if a child sucks his thumb, the anterior teeth will protrude and the upper jaw will get narrow.
Do you have any questions?
Don't hesitate to contact us.
月 09:00-13:00 & 14:00-18:00
火 09:00-13:00 & 14:00-19:00
水 09:00-12:00 & 13:00-18:00
木 09:00-17:00
金 09:00-13:00